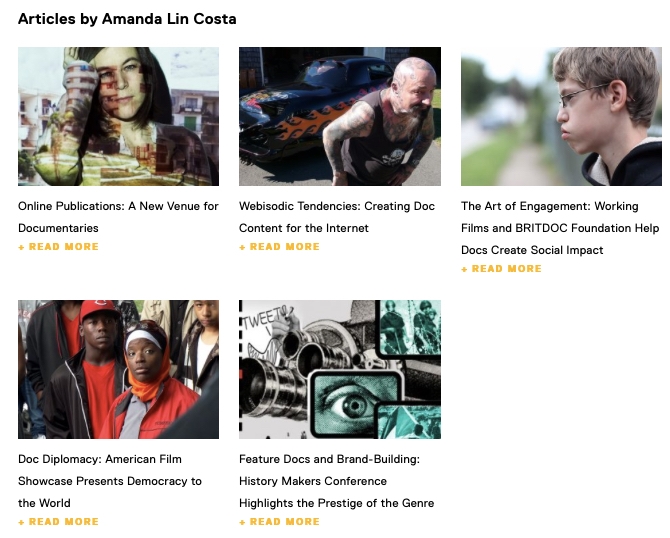 Documentary Magazine
A collection of work written for IDA's print magazine and online platform that explores diverse topics in documentary filmmaking from social impact to webseries.
PBS
A collection written for PBS MediaShift on topics as varied as Transmedia to an interview with TV Showrunner Daniel Knauf.
Narratively
Huffington Post
A series of articles on the relief efforts of organizations and individuals following the earthquake that devastated Haiti.
TruthOut
Interviews with Documentary Filmmakers for a series entitled, "Truth in Documentary Filmmaking" and other work.
European Journalism Center
A collection of articles on topics as varied as hacking to the role of media in the Occupy Movement.
The Washington Post